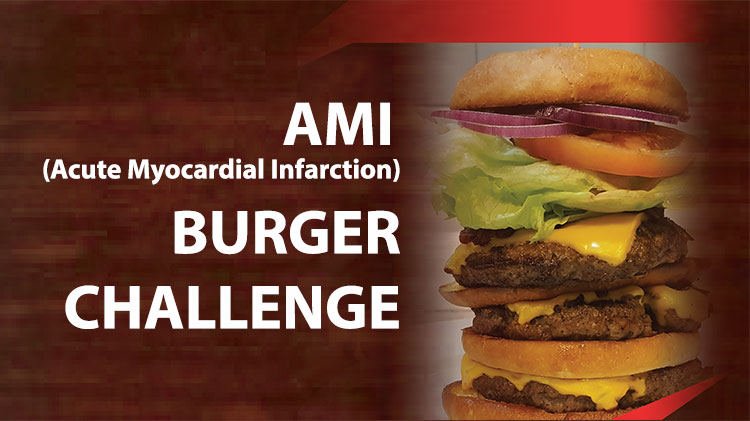 Note: This event has already passed.
Date: Oct 13 2017
Accept the challenge if you dare!
Eat the entire plate including fries in Thirty (30) minutes, then it is on the house.
The "AMI" burger consists of three half pound burgers, bacon, cheese, fried eggs, lettuce, tomato, red onion, onion rings and pickles on our fresh baked bun served with a plate of fries!
*Acute Myocardial Infarction (AMI, commonly known as a heart attack.