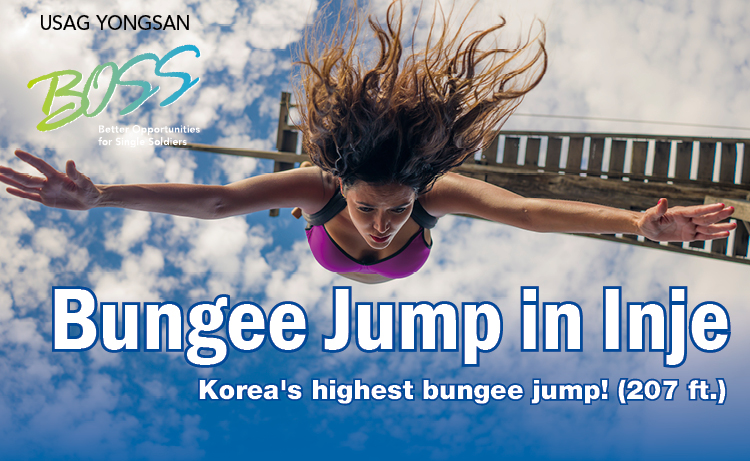 Date: Aug 22 2020, 9 a.m. - 6 p.m.
Yongsan Soldier Recreation Center - USAG Yongsan, South Post Bldg. 4275 AP 96204 Google Map
Yongsan BOSS presents 'Bungee Jump' event for the month of august! It's a trip to X-Game resort at the Inje province. You will have the chance to expericence the Korea's highest bungee jump! (207 ft.) Come on out and join this tremendous trip!
Maximum weight for bungee jump: 220 lbs
Bring extra cash (KRW only) for lunch or snack.
Meet at Yongsan Soldier Recreation Center at 0900.
For more information, please call 723-3291.
Cost
$45.00 per Single and Unaccompanied Service Member includes 1 time bungee jump, transportation and guide.
Registration Info
Sign up at Yongsan Soldier Recreation Center.
Last day for the registration and refund is 19 August.
Minimum 10 and Maximum 40 sign-ups required.
Contact