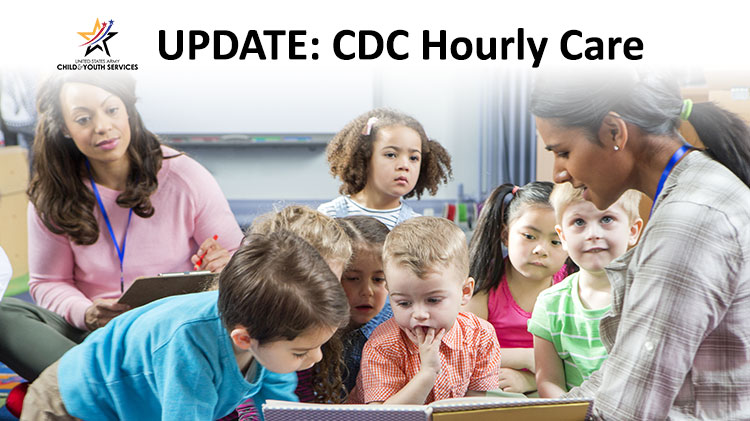 Child Development Center
Hourly care opportunities at the Child Development Center will be significantly reduced effective 1 June 2017. Deu to staffing challenges it is necessary for us to return to "Same Day Only" requests for hourly care beginning each work day at 8 a.m.
Parents are encouraged to check with Parent Central Services, Building #5210, to obtain a list of babysitters who have completed our CYS babysitting course.
We provide outstanding training to young adults to help prepare them for the responsibility. Although we cannot endorse a specific sitter you are assured they have received top level training.
We apologize for any in convenience as a result of the change in hourly care options.