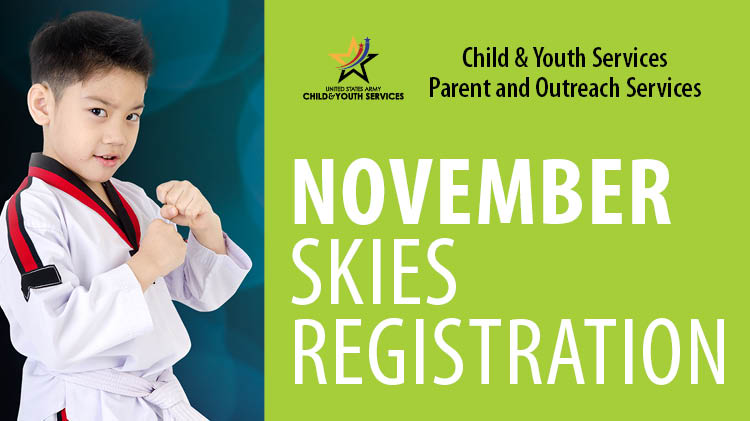 November SKIES Registration
Note: This event has already passed.
Date: Oct 15 2018 - Oct 26 2018
SKIES - USAG Yongsan, South Post Bldg 4280 Google Map
Child & Youth Services
Parent and Outreadh Services
Parent Central Cervices (Located inside the Child Development Center, Building 4280)
Regster for November SKIES Unlimited Classes!
Unpaid Piano spaces available to the community on 29 October only!
Late registrations will not be accepted.